Fifty shades of yellow.......ownee dat willen we natuurlijk niet ;) dit keer een blog voor alle blondjes onder ons. Want ben je nu natuurlijk blond, geverfd, donker of licht blond, is je haar gezond of nogal beschadigd, het wordt uiteindelijk altijd geel. Dit pigment bevat ons blonde haar nou eenmaal. Gelukkig kunnen we hier "easy peasy lemon squeezy" wat aan doen. Een haarverzorging in de toverbal kleur knal paars maar het werkt fantastisch!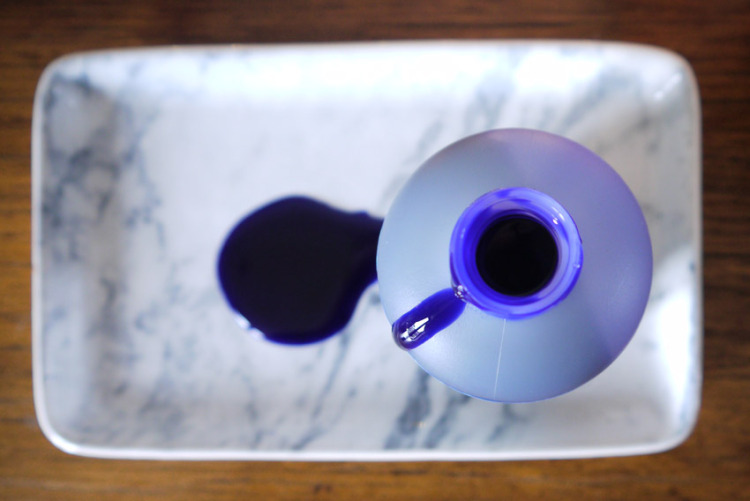 Op allerlei manieren beschadigt en verkleurt ons haar. Dit geldt ook voor natuurlijk grijs geworden haar. Uitlaatgassen, zwemwater, de zon, de zee, roken en ga zo maar door. Je haar wordt dof en grauw maar het kan ook geel gaan uitslaan of zelfs groen! Wanneer het haar groen uitslaat komt dit meestal door het zwemwater waar chloor in zit dit komt door een overmatige blootstelling aan metalen en mineralen. Mocht je hier nou iets tegen willen doen, hebben we een andere tip voor je; namelijk Aqua bubbels shampoo. Dit verwijdert al deze stofjes maar beschermt het ook tegen dit alles. Ook verdwijnt dus de groene gloed over het haar.
Is jouw haar natuurlijk grijs? Dan is een zilver behandeling ook aan te raden. Grijs haar wordt ook dof door allerlei invloeden van buitenaf. Door dit haar te behandelen met zilver shampoo en een conditioner/masker fris je het grijze haar enorm op!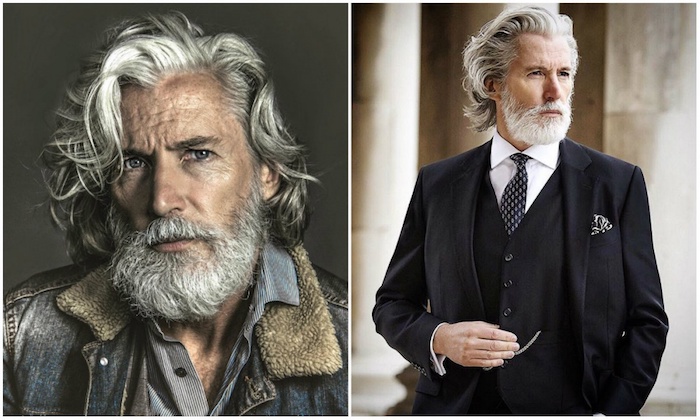 Terug naar geel! Naast dat je bij de kapper op verschillende manieren jouw blonde haar een mooie koele of as tint kunt geven kun je dit thuis ook bijhouden of creëren. Het effect is altijd intenser wanneer je een mooie kleurbehandeling van de kapper bijhoudt, maar met een goede zilver behandeling thuis kun je ook al heel veel bereiken. Uiteraard hangt het eindresultaat af van de tint en de conditie van het haar. Het is geen manier om het haar op te lichten. Wanneer het haar gekleurd of beschadigd is, dan is het koele of assige effect intenser. Hoe lichter het blonde haar is hoe beter het effect!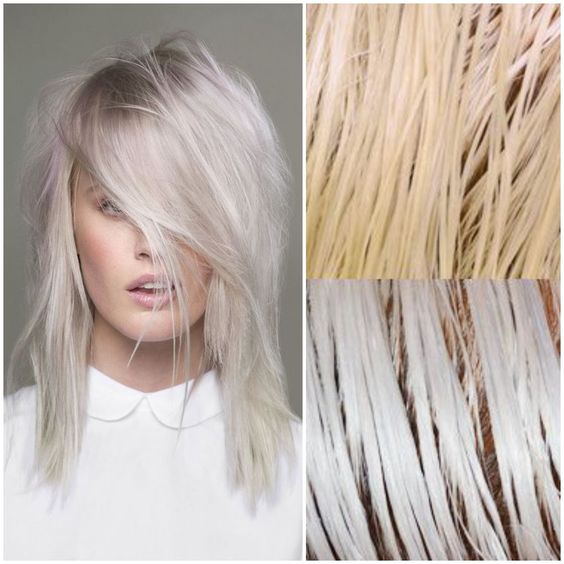 Wat heb je nodig? Het beste effect krijg je met een combinatie van een shampoo en een conditioner of masker. Heeft het haar een intensere verzorging nodig dan kies je voor een masker. Gebruik een zilver behandeling 'eens in de zoveel tijd' wanneer je de gele gloed weer ziet opkomen. Hoe lang je het erin laat trekken hangt echt af van hoe koel je het wilt en hoe snel je haar verkleurt. Hou het haar dus gewoon een beetje in de gaten door af en toe het paars van je punten weg te smeren, hier kun te het beste zien hoe koel de kleur al is. Overigens, een zilver behandeling is absoluut niet slecht voor het haar zolang je kiest voor goede producten, hier gaan we je natuurlijk wat tips voor geven!
Onze shop tips!
*De echte topper is Blueberry shampoo en masker van Jean Paul Myne. Een organisch product vervaardigd uit eco-certified substanties van natuurlijke oorsprong zoals cocos, olijf, argan en wild rose oliën. Shop nu
* De heerlijk ruikende Davines Alchemic shampoo en conditioner silver. Deze Alchemic lijn is speciaal ontwikkeld voor het onderhouden en verzorgen van de kleur van het haar. Davines staat voor een duurzame en milieuvriendelijke producten voor haar en body. Shop nu
*Hou je van bubblegum geur? Kies dan voor Unite Blonda shampoo en conditioner. Een professioneel salon system en dat ook nog eens tegen testen op dieren is! Shop nu
*Voor alle "Blonde Angels" onder ons heeft Kevin.Murphy ook een heerlijke silver wash en treatment. Dit duo bevat murumuru butter wat een hoge dosering vitamine A bevat, hierdoor gaat het haar goed glanzen. Shea butter hydrateert het haar en lavendel zorgt voor de lekkere geur. Shop nu
*Even een hele andere techniek, de Balmain Ash Toner! Deze leave-in treatment neutraliseert ook de warme tonen in blond, zowel gekleurd als natuurlijk haar. Deze formule verlicht de tonen en maskeert de ongewenste oranje/gele gloed op het haar. Het organisch Argan elixir verzacht, voedt en beschermt het haar ook nog eens. Shop nu
Voor een iets voordeliger prijsje zijn de volgende producten ook een hele goede optie!
-Inebrya ice cream no-yellow shampoo Klik hier
-Matrix total results color obsessed so silver shampoo Klik hier
-L'Oreal Serie Expert Silver Shampoo Klik hier
Deze week krijg je 10% korting op deze blog producten! Gebruik de kortingscode: blogkorting10
Bron images: Pinterest
Till next time! xx Teddy