Er gaan op dit moment heel veel verhalen de ronde over de sulfaten die in shampoos zitten. Je ziet vast door de bomen het bos niet meer, daarom helpen wij je op weg met alle ins en outs op dit gebied. Wij gaan je precies vertellen wat sulfaten zijn, wat ze doen, wat de voor- en nadelen zijn maar ook geven we je tips over welke shampoos je dan het beste kunt gebruiken. Kijk je met ons mee?
Wat zijn sulfaten?
Sulfaten zijn oppervlakte actieve stoffen. Deze staan ook wel bekend als tensiden of surfactants (Surface Active Agents).
Hieronder hebben we enkele sulfaten opgesomd zoals je ze vaak terug kunt vinden op de achterkant van een shampoofles:
SLS = Sodium Lauryl Sulfate
SDS = Sodium Dodecyl Sulfate
SLES = Sodium Lauryl Ether Sulfate / Sodium Laureth Sulfate
ALS = Ammonium Lauryl Sulfate
ALES = Ammonium Laureth Sulfate
Er zijn mensen die denken dat SLS of SLES gelijk staat aan alle sulfaten, maar dat is dus niet het geval. Want er zijn meerdere soorten die schuilgaan onder andere afkortingen, zoals je in het rijtje hierboven kunt zien.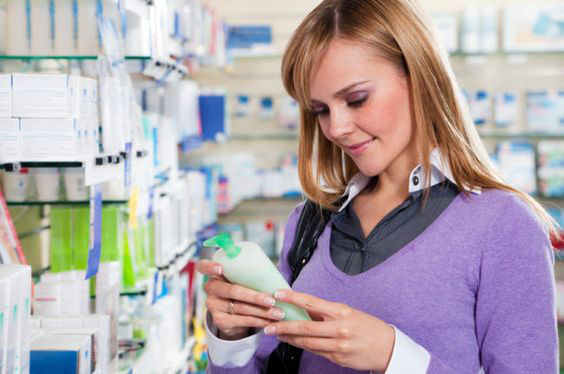 Bron: Pinterest.com
Wat doen Sulfaten?
Sulfaten hebben zowel goede als negatieve eigenschappen waardoor het vaak een lastige keuze is om de knoop door te hakken. Daarom gaan wij proberen om het wat overzichtelijker te maken, doormiddel van de positieve en de negatieve punten op een rijtje te zetten.
Positieve punten:
Ze reinigen grondig

Ze zijn goedkoper om te produceren en daarom ook goedkoper in verkoop

Het zorgt ervoor dat de shampoo goed schuimt (L'Anza maakt i.p.v. sulfaten gebruik van een speciale boomschorsen waardoor de shampoos gaan schuimen).

Het grootste deel van de mensen heeft geen klachten
Negatieve punten:
Het verwijdert de natuurlijke vetten van je hoofdhuid en uit je haar. Het kan zijn dat je hoofdhuid er geïrriteerd van raakt en dat je haar er droog en dof uit komt te zien.

Ook kunnen sulfaten meewerken aan de vervaging van gekleurd haar. Dit omdat ze bestaan uit kleine moleculen die diep in je haar kunnen komen, daar waar de kleurpigmenten zich ook bevinden.

Sulfaten vervuilen ons oppervlaktewater en is dus slecht voor het milieu!

sulfaat vrije shampoo kan minder schuimen dan shampoo met sulfaten waardoor LIJKT dat je haar minder schoon wordt.
Ik moet eerlijk zeggen dat er over alle punten wel wat te zeggen is. Het ligt er ook maar net aan hoe gevoelig je zelf bent. Als je al een gevoelige huid hebt die snel geprikkeld is, dan zou ik een sulfaatvrije shampoo gewoon een keer uitproberen.
Bron: Pinterest.com
Wat houdt een sulfaatvrije shampoo in?
Cosmetische organisaties noemen een shampoo sulfaatvrij, als deze geen sulfaten op de ingrediëntenlijst heeft staan. Vaak worden sulfaten vervangen door de volgende ingrediënten:
Sodium C14-16 Sulfonate

Cocamidopropyl Betaïne

Sodium Cocyl Isethionate

Sodium Lauryl Sarconsinate

Cocamide MEA

Cocamidopropyl Hydroxylsultaine
Deze vervangers doen bijna hetzelfde als sulfaten, maar zijn minder krachtig en hierdoor milder voor je huid en haar.
Belangrijke informatie over sulfaatvrije shampoos
Aangezien de sulfaatvrije shampoos niet alle natuurlijke vetten van je hoofdhuid en uit je haar verwijdert, heeft je hoofdhuid alles wat hij nodig heeft om gezond te blijven. Ook heeft de huid dan voldoende tijd om nieuwe talg te produceren waardoor het minder droog en geïrriteerd raakt. Wellicht wordt je hoofdhuid gezonder door het gebruik van een sulfaatvrije shampoo.
Een sulfaatvrije shampoo reinigt het haar en de hoofdhuid op een mildere manier dan een shampoo met sulfaten. Deze producten voelen vaak anders aan, hierdoor is de beleving meestal anders dan verwacht. Dit is wel belangrijk om mee te nemen in je besluit.
Door de mildere reiniging kan het zijn dat het haar na 1 keer wassen nog niet helemaal schoon is. Je kunt (als dit het geval is) dan het beste 2 of 3 keer je haar met kleinere hoeveelheden van de sulfaatvrije shampoo wassen. Mocht dit nog niet genoeg zijn, dan is het aan te raden om je haar heel af en toe toch met een shampoo met sulfaten te wassen. Ook kun je nog kijken of je misschien andere haarstylingproducten kunt gebruiken zonder siliconen en polymeren.
Als je besluit om sulfaatvrije shampoos te gaan gebruiken ben je in ieder geval ook nog eens groener bezig!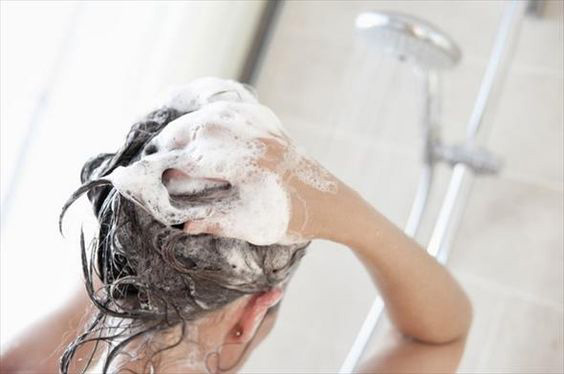 Bron: Pinterest.com
Welke shampoos raden wij aan?
Het verschilt natuurlijk per persoon welke shampoo het beste werkt of het fijnste aanvoelt. Daarom hebben wij diverse merken voor je opgezocht, zodat je binnen deze categorie ook zelf lekker kan kiezen!
Hier gaan we dan…
Wij hopen je zo een eindje op weg te hebben geholpen. Mocht je nog vragen hebben, dan horen wij deze natuurlijk graag.
Veel liefs en tot de volgende keer!
XOXO,
Chantal